About
Charlarts Beauty Clinic was formed in 2016 When Charlotte started working for herself and this is where her dream of becoming an SPMU artist began and was formed with a passion for beauty, cosmetic treatments and semi-permanent make up. As an independent clinic, we select from the best methods and equipment to give high-quality treatments with excellent results.
Our approach is to provide no-obligation consultations in which we're able to give advice across a range of treatments.
We pride ourselves on outstanding customer service, with a very personalised feel. We aim to achieve exceptional results, ensuring that our clients look and feel their very best.
ENHANCED BEAUTY STARTS WITH A CONVERSATION
Award-winning procedures 
Charlarts Beauty Salon based in Bromsgrove has won this years "BEST PERMANENT MAKE-UP PROFESSIONAL AWARD" at the 2019 UK Hair & Beauty Awards. At Charlarts beauty clinic microblading, SPMU and other aesthetic procedures are completed and having trained with worldwide known, highly respected training academies such as Philbrows and the award winning Biotek academy.
Charlotte has been to London numerous times for more advanced semi-permanent makeup, eyeliner and lip colour training with the award-winning Moda Dona Beauty Clinic.
Manchester is another city which Charlotte frequently visits as there's always something new to learn from different artists and new techniques are constantly being formed for better precise work, visiting these great places keeps her up to date with latest aesthetics training. She also attends as many CPD days as possible to make sure her knowledge is topped up and that you're in safe hands.
CharlArts specialises in aesthetics Microblading SPMU as well as many different beauty and body treatments. and is your trusted go-to Beauty Clinic for all services.
Charlarts Beauty Clinic
AESTHETICS – PERMANENT MAKE-UP – BEAUTY
PROVEN RESULTS

Charlarts are highly qualified and experienced whose methods are in line with our philosophy of achieving a natural look while maintaining the unique features of each individual.
The pictures shown below represent real patient cases and Images are for illustrative purposes only. Actual results may vary.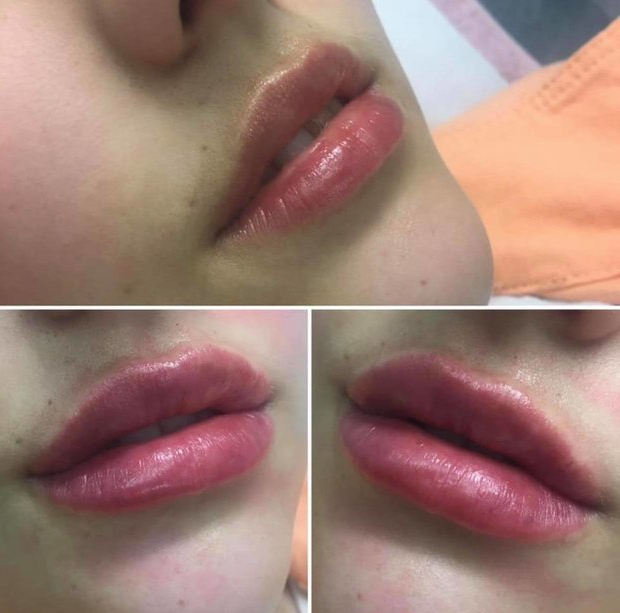 Our client testimonials
I had my brows powdered with charlotte today, I absolutely love them. I would highly recommend her. She is so friendly and professional, she makes you feel comfortable but most of all she is a total perfectionist. Keep up your excellent work, can't thank you enough for my perfect sisters. See you soon. Xxx
Maxine
Our client testimonials
Charlotte is fantastic. She is so friendly and professional. It was super easy to book an appointment and the salon is gorgeous. I was fortunate to have had an LVL eyelash treatment by Gemma. She is fantastic and my eyelashes look fab. Felt like I spent the hour with a friend chatting away. Will definitely book in again for any future treatments!
Laura
Our client testimonials
I only had my lips done with 1.1ml in February, can still see the results so they have lasted. She was so gentle and made me feel welcome. She also talked me through the procedure as it was my first time which put me at ease and the results were amazing I definitely would recommend and can't wait to go back.
Paige
Our client testimonials
I love my microbladed eyebrows by Charlotte. She put me at ease and explained the process in detail. Charlotte is really lovely and you can tell how talented she is and how much she loves what she does. I would recommend Charlotte to everyone.
Rachel
Our client testimonials
Really friendly welcome from Charlotte, and Gemma, who did my gel nails with great skill and care. A great cup of tea included and a lovely atmosphere, highly recommended.
Lindsay
GET YOUR FREE CONSULTATION AND BOOK AN APPOINTMENT TODAY
About Charlarts Beauty Clinic
Since 2016 Charlarts have been putting our customer's needs at the forefront of our priorities.
Our small  team is committed to meeting a very high standard. As a result, a high percentage of our work is from repeat customers and referrals.
We'd love to hear from you
Charlarts Beauty Clinic Ltd
Sandy Lane, Wildmoor
Bromsgrove
B61 0RB
01527 304012 / 07913 600923