Hot Stone Massage
A hot stone massage is a relaxing and healing form of massage which involves using smooth, heated stones as an extension of the therapist's hands. The combination of advanced massage techniques with hot stones delivers faster results, with one stroke of the stone being compared to several strokes with the hand.
About the treatment
Smooth flat stones are warmed placed on key points on the body and massage oil is used to help with the smooth movement of the stones across the skin. The stones are placed on certain areas of the body to relieve tension and improve the flow of energy in your body.
The hot stones are usually made of basalt, a type of rock that is rich in iron, so they retain heat. The heat warms and relaxes the muscles, which allows a deeper pressure to be applied if required. The warmth of the hot stones improves circulation and calms the nervous system.
The hot stones used in this massage technique are often basalt, a type of lava rock, as they retain the heat, in fact, hot stones have been used for different traditional therapies by many cultures including the Indian, Egyptian, Japanese, African and Native American for thousands of years.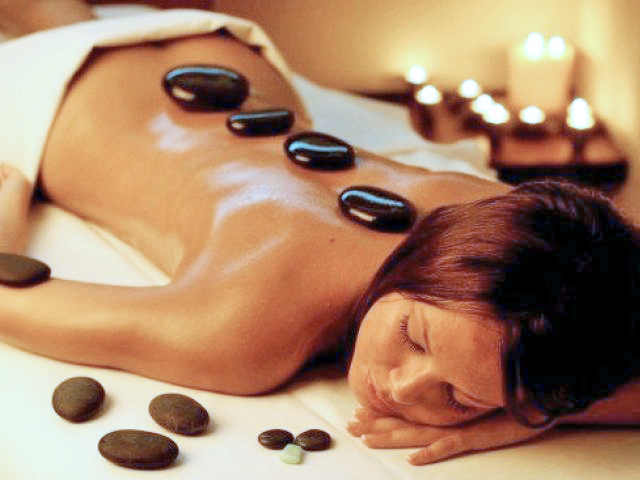 What can it help with?
*Headaches
*Tension and stress
*Insomnia
*Back Pain
*Neck and shoulder pain and spasm
*Anxiety and depression
*Rotator Cuff injuries (shoulder/arm pain)
*Tennis elbow
*Recent or old muscular injuries
Our client testimonials
I had my brows powdered with charlotte today, I absolutely love them. I would highly recommend her. She is so friendly and professional, she makes you feel comfortable but most of all she is a total perfectionist. Keep up your excellent work, can't thank you enough for my perfect sisters. See you soon. Xxx
Maxine
Our client testimonials
Charlotte is fantastic. She is so friendly and professional. It was super easy to book an appointment and the salon is gorgeous. I was fortunate to have had an LVL eyelash treatment by Gemma. She is fantastic and my eyelashes look fab. Felt like I spent the hour with a friend chatting away. Will definitely book in again for any future treatments!
Laura
Our client testimonials
I only had my lips done with 1.1ml in February, can still see the results so they have lasted. She was so gentle and made me feel welcome. She also talked me through the procedure as it was my first time which put me at ease and the results were amazing I definitely would recommend and can't wait to go back.
Paige
Our client testimonials
I love my microbladed eyebrows by Charlotte. She put me at ease and explained the process in detail. Charlotte is really lovely and you can tell how talented she is and how much she loves what she does. I would recommend Charlotte to everyone.
Rachel
Our client testimonials
Really friendly welcome from Charlotte, and Gemma, who did my gel nails with great skill and care. A great cup of tea included and a lovely atmosphere, highly recommended.
Lindsay
GET YOUR FREE CONSULTATION AND BOOK AN APPOINTMENT TODAY
About Charlarts Beauty Clinic
Since 2016 Charlarts have been putting our customer's needs at the forefront of our priorities.
Our small  team is committed to meeting a very high standard. As a result, a high percentage of our work is from repeat customers and referrals.
We'd love to hear from you
Charlarts Beauty Clinic Ltd
Sandy Lane, Wildmoor
Bromsgrove
B61 0RB
01527 304012 / 07913 600923